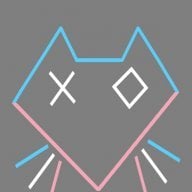 A genuine feline disaster.
Member
Joined

Mar 28, 2019
Messages

629
Trophies

0
Location
XP
Country
My Switch has recently started having this funky issue where it just won't connect to my internet. Didn't have an issue with friend's houses, but at home? Nope.

Specifically, what happens is I select the connection, it connects to the router, then to the internet, says it was successful, then goes back to the Internet settings and... Status shows "Not Connected". Mind you this is a completely stock Switch, I don't have any interest in hacking it. I tried going to Nintendo, their suggestion was "Reset your router!" which did work once, but this issue comes up literally every day. If I go to bed, when I wake up, sure as shit the status will be "Not connected" and it'll go through this rigmarole again. I'd been getting away with clearing network settings and rebooting it, then reconnecting, but that just stopped working today. I'm at my wit's end here.