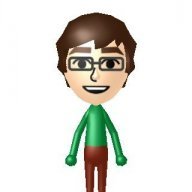 Joined

Jul 26, 2013
Messages

2
Trophies

0
Age

28
XP
Country
Howdy. First things first: this is my first post. Please send me elsewhere if I'm doing this wrong.
Due to the rarity and price of EZ-Flash IV's these days, I recently purchased a SuperCard miniSD in order to play GBA ROMs on my Game Boy micro. I put the newest firmware on it and converted a ROM to get everything right the first time. When I tried to actually use it, I kept getting the message,
not find the SD
Please turn off GBA
So naturally, I Googled it. I found several "remedies" including cleaning the contacts and sticking paper into the cart so it definitely touches the Game Boy's contacts. I even bought a miniSD card (off eBay--it seems those things are pretty much obsolete these days). Still, it kept giving me the same message.
When I turn it on while holding the L and R buttons (safe mode or whatever it's called), all tests come back fine--except when it comes to testing the SD card, at which point it tells me:
Test SD/MMC
SD/MMC error:
error code:03
I've tried the card in my micro
and
my DS Lite; I've formatted the card several times (a 2GB SanDisk miniSD card formatted to FAT32); I've tried every piece of advice I've found (including a lot here on gbatemp); nothing seems to work. Is there anything I'm missing here? Or is it a lost cause?
Thanks a lot in advance.