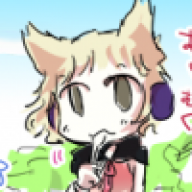 Still a Touhou Fanatic
OP
Member


Available immediately, users' Steam library of games can now be managed remotely via the web. With an active Steam client running on the remote PC or Mac, users may log into the Steam web site or mobile app to access and manage their library of games, downloading pre-loads, new releases, or their latest purchases, as soon as they're available.

Starting today, you can now begin a download of any Steam game from any computer. See a new game coming out that you want to play right away, but you're not home, and don't want to wait for it to download? Or just want a bit of that time shaved off? Well, now you can. All you need is to have Steam running on that account, on your PC or Mac.
Source - Steam
This is similar to Google's own Google Play store, where you can download anything you buy straight to your phone(or tablet) without being near it. Might be useful for people constantly on the go, or away from home on vacation.