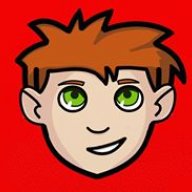 Joined

Apr 1, 2016
Messages

16
Trophies

0
Age

24
XP
Country
Notice
SpriteTools has been rewritten so this post is now outdated! Please check out this thread for new information: https://gbatemp.net/threads/spritetools-a-3ds-development-library-aimed-at-be.465146/

What is SpriteTools?
In short, SpriteTools is a C header that works on top of sf2d to add some powerful tools for rendering sprites on screen.
As of 1.1.1, it adds:
Animations with spritesheets

Entities that can be rendered and controlled with one function

Cameras that can be used to modify how entities are rendered in various ways
Here's a video showcasing what it can do with only 74 lines of code in v1.1:




What's to come:
Rooms that store cameras and entities so you can store them together for easier switching

3D rotation of entities utilizing zooming
Most recent update:

For the few wondering, this project is *not* dead, I was just taking a little break. I'm currently adding rooms which store entities (up to 1024), cameras (up to 16), and a background (animation) meaning you can create different rooms for each area (inside a town, floors of a building, rooms of a dungeon, etc.) and then switch the current room rather than switching everything separately and having to keep track.

I've also added collision detection (not implemented in the movement function yet) and will probably add a structure for collision fields as well.

Lastly, you will be able to set a room's default state, so that whenever the player leaves and reenters (or otherwise reloads the room) it will set all of its entities and cameras to the default setting rather than picking up where you left off. This is useful for something like a dungeon in Zelda, where all the enemies respawn when you exit and reenter a room.
Where can I get it?
Here's a link to the Github page.
Here's a link to the releases page.
Here's a link to the tutorial I wrote.
It's geared at beginners, so you should be good to go even if you haven't programmed much in the past
If you have curl, you can add this line to your makefile (or just run the command without the @) to automatically download the latest commit to your /include/ folder:
Master branch (fully tested)
Code:
@curl https://raw.githubusercontent.com/BtheDestroyer/SpriteTools/master/spritetools.h  > include/spritetools.h
Gold branch (Not yet tested, may contain some bugs)
Code:
@curl https://raw.githubusercontent.com/BtheDestroyer/SpriteTools/Gold/spritetools.h  > include/spritetools.h