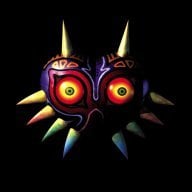 Well-Known Member
OP
Member
Joined

Jan 17, 2015
Messages

116
Trophies

0
XP
Country
For a while now i've been thinking of buying a flash card. I hadn't updated my 3DS XL for what seemed an age until i found out I had to update anyway if I ever wanted to do a system transfer. Which I will be doing when i recieve my NEW 3DS XL Majoras mask - PAL EUR. Anyway I decided to update so i guess Gateway and all it's cool stuff (and promises) are out of the window . So the only option would be Sky3DS. I love the simplicity and safety of usage of that card, I also own a DsTwo so i will only miss out on .cia E-shop backups, and homebrew (for now). And thats fine, until stable superior emulators are developed, and even then I don't think the 3Ds can handle more than accurate GBA and SNES emulation.

The reason I ask if I should buy or wait is because the 3Ds scene seems to have really picked up pace the last couple of weeks. The hacking and reverse engineering has been going on forever, but now the user end stuff is really starting to appear, and with it more flash card developments.

Do you guys think there will be a better card available in the near future? with 9.4+ New 3DS & Homebrew support?

Is the DsTwo+ real? and if so what will it do and work with? Is any news on this to be expected anytime soon?

From the 13th on my system will be the New 3ds on 9.4 or up, so I'm curious what you guys would do in that situation.