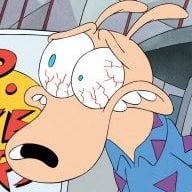 Joined

Jan 30, 2016
Messages

268
Trophies

0
XP
Country
So i did the whole process on my vita phat, worked fine, no problems, SD2Vita was working pretty well.
I got some errors due to plugins and so i decided to reset my vita.
I did it.
Since then i can't get the Sd2Vita to work again, following every step, twice checking everything.
I though it would be my adpater who died for any reason, i got another one (both Version 5).
Still not working.
Tried different SD cards, different adapters, nothing works.
Now i'm trying to set the SD2Vita on another Vita i have (but a slim this time), same problem:

My stpes:

- 0fill on sd using the zzblank.img
- Formated the SD to Exfat on windows, no label name, standard allocation size
- Set the storagemgr under kernel line into the ur0 tai config, copied the module and set as GCD=ux0
- Copied all the content from ux0 to my prepared SD
- Deleted the tai folder on ux0
- Restarted my Vita
- Activated the h-encore and Ta-Da!!!! SD2Vita Memory don't show up, under settings > System it shows just " - ", can't read my SD.

Tried on both vitas, both cards, both sds, nothing works, pelase someone help me about it, what's my mistake?
Maybe cause i formated both my Vitas under the proper Vita recovery menu?