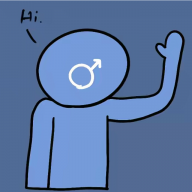 Well-Known Member
OP
Member
Joined

Aug 17, 2015
Messages

983
Trophies

0
Location
XP
Country
https://www.reddit.com/r/3dshacks/c...oftware_on_stock_3ds/?st=izms35vb&sh=3537ba59
(Direct text from the orignal post)
This applies to all current 3DS/2DS models. In my testing, this works on the US and EU regions. This applies to version 11.0 - 11.3 due to a recent patch for which allows this to work.
To start, you need to boot into recovery using A+R+L+Up(DPad) when you press the power button with your SD card inserted into the console.
At the starting screen, turn on WiFi if it's not on already, take out the SD card and put it into the computer. Keep the console on. On the root of your SD card, put this file: *illegalsavedatafilerdevkitciagotodatisositetogetit* and then download soundhax for your region from soundhax.com. Also you need to get the starter.zip from
https://smealum.github.io/3ds/
with the proper otherapp for your version that you have and follow the instructions on the
https://smealum.github.io/3ds/
page to get soundhax. After that, download
https://github.com/Steveice10/FBI/releases/download/2.4.8/FBI.3dsx
and put that file in the 3ds folder in your sd card (the folder was created from the starter zip.) On your 3ds now, put in your SD card, hit cancel and then as your 3ds screen turns back on, take it out. Put it back in now and go to the homemenu.
Now, some cache from recovery mode is loaded into the system, and during recovery, the system doesn't load some patches. From here you can go into the sound app and open the nedwill file, then load FBI. Now you can install that save-data filer CIA from the beginning. After you do that, turn off the 3ds, turn it on, and in the homemenu you should see the file you just installed. From here you can only install one game/CIA at a time into web-browser or face-raiders, but if you get the FBI CIA file, you can use that to install any game/app from here if you have the CIA here on out.
Beware that the app you install has to be signed, but using the save data filer from earlier, you can install an out of region game, then just apply a cia to it and launch it with hans if necessary, or install a game from your region which you don't care about, and then apply that so you don't need to use HANS to launch that.