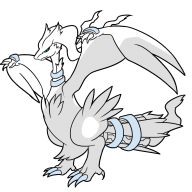 Well-Known Member
OP
Newcomer
Joined

Jun 8, 2011
Messages

63
Trophies

0
XP
Country
I am having an issue with RPG Maker 3 for PS2. Every time I try to save my data onto the memory card, I always get "save failed" "The memory card was removed during saving" but nothing could be further from the truth! I DID NOT remove the memory card at all! It does this EVERY TIME I hit 'Retry'. It will say "saving" for about 10 seconds then ALWAYS fail with that error message.

I Googled 'RPG Maker 3 PS2 "save failed"' (note the quotes) but only got unrelated results. Throwing quotes around "RPG Maker 3" for '"RPG Maker 3" PS2 "Save Failed" made Google say "No results for" "searching without quotes" and junk results.

There seems to be NO information and NOBODY else who is having this issue!

Does anybody know what the problem could be?