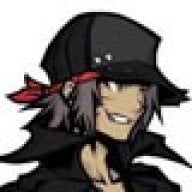 Well-Known Member
OP
Member
Joined

Feb 25, 2007
Messages

140
Trophies

0
Website
XP
Country
Hello fellow GBATempers,
As some of you may know (many do not, I'm afraid), our dear Mr. Hankchill, resident coder for the famous DS ROM Managing software known as Rominator, has retired from his project, due to ongoing life activities and urgent personal matters. He has left us a fairwell gift: turning Rominator from a simple program into a full-fledged database management tool for free, granting us some much needed features that were originally intended for his donators, features whose coder had contributed much of his time and money to maintain and optimize.
He has contributed much to the GBATemp community, but alas, life goes on, and sometimes, our hobbies need to take a backseat to life's priorities.
I am starting this thread in hopes of attracting the attention of our community to continue where he left off. I have absolutely no experience with programming or related experience, but I'm merely calling out the attention of our experienced GBATemp lurkers who may be able to seek the source code from Hankchill himself (through e-mail or message contact), and update it along with the rest of us.
My vision is simple : to turn this program into a more involved community-driven project, started by Hankchill, and maintained by the GBATemp community. We'll need knowledgeable individuals who may understand the code, and quality-testers, as well as everyone else's support in calling out and indicating new releases since the last update, effectively turning what was once a solo-driven project into a more community style, wiki format update system contributed by the GBATemp community itself.
With Hankchill's permission of course.
Here is an extract of his last status update :
QUOTE said:

Hello Everyone. First I'd like to that you for using Rominator. It's with deep regrets that I am no longer able to sacrifice time to update the database or complete Rominator 2009. Due to severe financial stress, we're struggling just to keep the roof over my family's head, which means no personal time for software development. Thanks to everyone for their donations, I've been putting the donations towards hosting Rominator so the website and

downloads

will be able to stay up.

Thanks to all for your support. I hope to eventually be able to continue the Rominator project as I had a lot of fun with it! As always, your feedback and words of kindness are always welcome.

I would also like to notify that Rominator is now free. Please use the following registration code: F00615-401F51.
Source :
http://www.rominator.net/