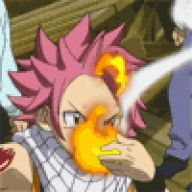 Well-Known Member
OP
Member
Joined

Jun 8, 2009
Messages

225
Trophies

0
Age

29
Location
XP
Country
Popular PC role-playing game (RPG) Diablo III, which was released worldwide last Tuesday was ordered to be pulled off shelves and prohibited retailers from selling them after the Catholic Bishops' Conference of the Philippines (CBCP) was granted a temporary restraining order (TRO) by the Supreme Court (SC) after the church group found the game to be "too "evil" and "anti-Christian".
THE TRO-
"This Honorable Court hereby grants the petitioner, Catholic Bishops' Conference of the Philippines a temporary restraining order against the selling of the PC game Diablo III, hereby known as the respondent, to the Filipino people, effective immediately until an indefinite time or upon the court's lifting of the said order.
Retailers shall be prohibited from selling, renting the respondent whether physically or through online transactions. Violators who are caught or proven to defy the TRO shall be meted with a punishment (smiting or excommunication) to be determined by the petitioner and their God.
Citizens who has already bought and played the respondent are ordered to cease and desist such unholy activity immediately to be able to be saved by the petitioner and their God."
CBCP "Gaming Priest" Jobert Jeyes advised players from the Philippines to refrain from playing the game he deemed as the work of the devil. "The title alone says it all," said Fr. Jeyes. "And with playable characters such as the witch doctor and the wizard, the game is certainly not God friendly."
He also suggested players to bring their copies of the game to the nearest church in their vicinity for it to be burned by a CBCP representative. Players who bring their game for burning also has the option to repent and confess their sin for playing such game, "before it's too late," added the gaming priest.
facepalmx100!!
I guess he didn't actually played the game,and just based everything on the theme and the look of the game.
THE MAIN GOAL here is to vanquished DIABLO himself!!!! And you could also play as a monk or as a demon hunter!
How can that be evil and anti-christian? :|
ERROR 37 IS EVIL!
Source