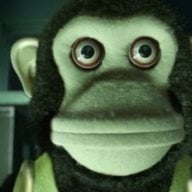 Joined

Apr 23, 2016
Messages

2,317
Trophies

2
XP
Country
So before i start i will say this idea was borrowed from gtsbots and reworked to be its own standalone tool with added features coming.
Welcome to Wonder Injection

So this is an NTR tool to connect to your (new)3DS consoles and allow Wondercard and Pokemon injection from .pk7 and .wc7 files on the fly.

It works for both Ultra Sun and Moon & Sun and Moon themselves. ​
Prerequisites:
CFW needed (Doesn't matter which one i suppose, although this was only tested with Luma and a private CFW)

BootNTR Selector installed

Internet

A PC

and 1 of the Pokemon gen 7 Pokemon games (SuMo, USUM)

A New 3DS/2DS Console
Instructions:
Find your 3ds IP via either homebrew launcher or ftpd or whatever methods... then...
Boot up 3ds and run NTR CFW 3.6 or later
Start up your Sun or Moon game or Ultra games
Before selecting your save file, Enable debugger within Rosalina menu of Luma CFW.
On Wonder Injector enter your 3DS IP address and connect. It shouldn't error provided you gave the right address.
After doing so, Disable the debugger then select your games save file, then play as you normally would but select any Pokemon or Wondercard files you wish for the program and just press inject... OR press dump save file to dump that to your chosen directory when that function is live.
That's about all there is to it. This program is still slightly buggy i do sometimes have issues with getting it to inject in ultra sometimes but it does work 100%.
Now this may have just been a waste of time I don't know and i don't care if you feel you could use this then by all means please enjoy it
If you have any issues report them on my Git-hub or i guess on here too. If you want to help with it or got suggestions for making it better do let me know and i will take them into account.
Version 0.1
First Live Preview of the tool
Version 0.8
Added Drag and Drop function for the .pkx file injection portion
Added actual functionality to the injection of both Wonder-cards & Pokemon files
Added an "About" tab to kind of explain what the program is in the case someone is new to poke-gen
Version 1.0
Game version support for Ultra Games
Testers credited in Credit tab
Removed Old 3DS Support (This was just too taxing to do with Ultra games)
Added hyperlink to Git-hub builds within the program version number in bottom right of the tool
Version 1.1
Auto Game detection for Ultra Games and SuMo Games
Removed Ultra Mode Button
Added Connection Status at bottom of Tool
Version 1.3.0
Added Instant Egg in Nursery options for both SuMo and USUM
Added in PoC option for all box injection/deletion
Download from here
(It is open sourced)
https://github.com/Arch9SK7/Wonder-Injector