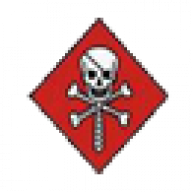 Well-Known Member
OP
Member
I am pleased to offer you " 2DS Tiles " for the Nintendo 2DS / 3DS. This is the unofficial adaptation of the puzzle game ( like Lights Out ) of the same name available on Google Play.
# Tiles 2DS v1.1 by Cid2mizard.

Tiles 2DS is a simple yet challenging puzzle game.

The goal is to turn all tiles to Yellow side. Tap on a tile to flip it as well as adjacent tiles until the puzzle is solved.

Features :

- 100 puzzles

- Minimal graphic design

Controls :

- Full control with stylus.

- Start : Save & Exit game.

What is missing from original game ? :

- The animations.

- Help section.

- 300 stars vs 100 stars on 2DS/3DS.

- No sound.

Changelog :

v1.1

- Update ctrulib, now exit works with ninjhax 2.5.

v1.0

- Initial Release.

Thanks :

- smea for Ninjhax.

- smea, yellows8, plutoo, fincs and mtheall for ctrulib.

- smea, mtheall, GEMISIS, Fluto and Arkhandar for hbmenu.

- WinterMute for devkitARM.

- Xerpi for sf2dlib.

-

http://gbatemp.net/

for Forum

3DS Homebrew

community.

Original game :

-

https://play.google.com/store/apps/details?id=com.fractal.tiles
Download v1.1 for Ninjhax + Gateway + CFW : https://dlhb.gamebrew.org/3dshomebrews/tiles2ds.7z
Have Fun !