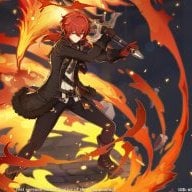 Joined

Jan 7, 2012
Messages

1,144
Trophies

1
Location
Website
XP
Country
Hello, everyone! I just got this bad boy completely finished, so I am releasing it for those who know what they are doing to mess around with (until Android support is added to the save editor for the 3DS version). This program is to be run on Windows, Mac, or Linux PCs that support Java Runtime Environment (JRE) version 1.8.0_221 and up (it obviously needs to be installed properly, which means the Java main executable's containing folder needs to be added to the PATH, as well as be the default installed version).
Read the instructions in the README.txt file before using the program. The place where you extract the files is important!
The item IDs for the game and their order in the save file match the 3DS save editor's digits, but the items' offset starts at 0x70 in the file instead of 0x10, and most offsets are off by 0x50 to 0x80, and sometimes more, mostly due to changes to Monstie data size changes and the addition of the checksum that this program fixes. If anyone wants the starting offsets for each data type, check out my fork of mhsec-g on GitHub
here
. Just look through Offsets.cs for 'Version.ANDROID', and the addresses are there.
Hopefully I can finish adding Android support to the 3DS save editor SOON™, but this should be helpful in the meantime. Enjoy!