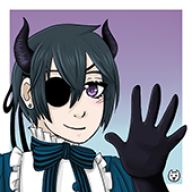 Well-Known Member
OP
Member
Joined

Nov 12, 2016
Messages

150
Trophies

0
Website
XP
Country
This is the tale of a man who has yet to realize his destiny...
Released in 2007, the NDS game features a re-telling of the storyline from the hit anime series Tengen Toppa Gurren Lagann! Full of action-packed battles, mini-games, 3 exclusive characters and an alternative ending, follow Gurren Lagann on a journey that will change the fate of the universe.
The translation is fully playable, and the release comes accompanied with a walkthrough as well as remastered subtitles for the OVA episode, "My Gurren is Sparkling!!" bundled with the limited-edition release of the game.

Download:

Patch download More info & extra content

Usage:

Before you can play the translation, you'll need to patch the game on your computer using a legal copy of the ROM.

-Download DeltaPatcher from

https://www.romhacking.net/utilities/704/

-Extract the file, and run either DeltaPatcher or DeltaPatcherLite

-'Original file' should be your copy of the ROM, as an '.nds' filetype.

-For 'XDelta patch', choose the 'GurrenLagannPatch.xdelta' file.

-Hit apply patch, and you're good to go!

*Note that this will overwrite your original file. If you'd like to keep a copy of it instead, change the settings by clicking the cog icon, and tick "Backup original file". This will create a new '--PATCHED.nds' file instead.

Play this file on an emulator such as DeSmuME, or use a flashcart to play it on any member of the NDS family.

See our

beginner's guide to NDS patching

for more info if you need help.

Tool:

If you're interested in knowing more about the hacking specifics or translating the game into another language, the source code & compiled program covering both text and image extraction/repacking can be found on

Github.

Want to get in touch?

Join our

discord server

to send us your questions, check out our other projects or even lend a hand in our mission to bring more anime games to the English-speaking fandom!

Credits:


Hacking

Illidan

Translation & Graphics

Phantom

Graphics

Phantom

Editing

TheSeventhCrusader

New Sprite Animations

Frogatr

Special Thanks

jjjewel

We hope you enjoy!