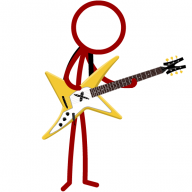 all the world needs is me
OP
Member
Joined

Apr 22, 2011
Messages

1,627
Trophies

1
Location
XP
Country
This summer when I get some $$$$ I'm gonna blow it all on building a nice PC that'll last me a long time and wouldn't get outdated any time in the near future
So
here
's my current plan for a build
What do you guys think? It amounts to about $1,130.
If there's a more cost effective set-up (i.e. if there's a part that can be swapped out by a substantially better one for not much more money, or a part that could be swapped out for a slightly worse one and save me loads, lemme know)
Also this is my first time ever building a PC. Do I have enough cooling? Do I need one of those earthing bracelets? (Unsure about name) Is the case the right size? etc.
Any other thoughts/comments you wanna give to this PC building newbie?
Almost forgot, gotta add an extra $70 bucks for Windows 8.1 (I know it's more expensive than that but I could probably get a student offer)