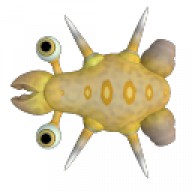 Joined

Jun 16, 2010
Messages

807
Trophies

0
Age

28
Location
XP
Country
Hello GBAtemp'ers.
Today, my sister asked me to install new software on her r4sdhc card. It has a 4gb kingston micro sd. When i put the software on the card, and restarted, it gave a huge loading screen, and got stuck. I tried installing v1.25 of official firmware, but it says: THIS IS FAKE!!. Shocked by this, I looked at the box of the R4 SDHC, and saw this weird site: www.r4new.com???? I thought: oh bugger. So, went to the site, got firmware, insterted, and NOTHING. then i use v1.23 official from the original r4team site from sdhc, and says: THIS IS FAKE!! again.
After expirimenting with a lot of others of firmware (v1.19, even r4 autoys) all failed to now. To clarify, it doesnt give me a boot menu. Then i noticed that there was a _AX_MENU.DAT file on it left. I wonderd what it was. So, I came to you guys.
It cant auto boot, but still is active, (IDK if this card is bricked, but micro sd is just fine) giving me the fake message of the epic loading stuck.

Before the software was changed, i used a v1.23. I dont know where its from, because it was pre-installed on TF. LAME. Help me GBAtemp, my sister is sad cuz it could be broken, and i promised i would fix it.
Be kind, hope you guys can help me! (no off-topic plz)
---Not sure if its right topic in here, since im kind of new, feel free to move to appropriate if not correct)
Again the website on the box of the R4SDHC:
http://www.r4new.com
(it could be a clone of a clone, but she boutght it, not me)
(If not be fixed, give me alternative firmware solutions , if its possible) Thanks.