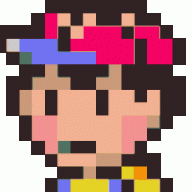 Gigyas became tame
OP
Member
I just picked up the new MHG xl to replace my older, ailing n3ds xl. After installing a9lh on the new system and updating it, I tried to system transfer from my old system to my new one. Unfortunately, the system transfer failed - afterwards my new system had a blank home menu (despite having my old system's microsd (128GB) inserted), and my old system was formatted. I tried restoring NAND backups to both systems, but now I apparently can't system transfer for another 7 days. So I have 3 three questions -

1. Is there any way to get around the block, like formatting the system w/ tinyformat or something?

2. What could've caused that error, and how can it be avoided if/when I try to transfer again?

3. Should I be unable to transfer my content for some reason, would it be possible to inject content from my original NAND to the new system's (like the old way of transferring emuNAND data to sysNAND, individually dumping partitions and then restoring them on the other NAND) - I know you can't restore one system's NAND backup on another as a general rule, but maybe if both systems have a9lh some data could be transferred.

Any help is appriciated!