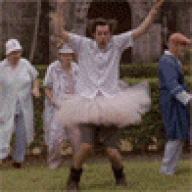 Well-Known Member
OP
Member
Joined

May 29, 2008
Messages

965
Trophies

0
Location
XP
Country
For those that have gotten their orange button Sky3ds+

What Micro SD Card(s) have you tried and worked/did not work? Which give best speed and compatibility.
I'm using a sandisk ultra class 10 UHS 1 card and it works with it, but on occasion I get no games showing up when I insert it, and I have to power cycle the 3ds or pop in and out the cart multiple times to get it to read, then others it works just great/as expected. Also randomly I'll change the game and it will eject, but then pop up again with the same game, pressing it a second time usually works, but I'm thinking its my SD card, So Before buying anything I wondered what others are using and their experience with it. I can always get it to work, but its annoying sometimes.

My 3DS is an XL (non amiibo nfc) on latest 10.3 firmware.

Edit: I'm curious if the sky3ds/3ds make use of the super high speed micro sd cards also. I'm new to the 3DS, been around wii and wii u hacking scene and they do not make use of such high speed cards. Thanks for any info!