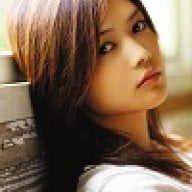 Joined

May 16, 2008
Messages

257
Trophies

0
Location
XP
Country
I lost my DSL on Saturday and I'm considering getting another DSL when they go on sale. However, the DSL is getting pretty old and it'd be nice to move up to the DSi. But then the DSi is pretty much useless in my opinion since the DSL and my phone does everything I need. Plus it's not like there's much DSi only games.

I did a brief search here and people are classifying the iTouch as a non-gaming device. That is true. However, I spend maybe 1/3 to 1/2 of the DS' lifetime watch dramas and shows on Moonshell. The iPod Touch and PSP would make watching dramas a lot better as the screens are bigger and can be viewed in widescreen format. They are also hackable, just like the DSL. There is the occasional playing music via my DSL, but I usually use my phone for that.

In terms of games, my sister just recently got a DSL for her birthday. The DSL has some pretty good games, but PSP seems to have better games, like they're more "fun" and action oriented as compared to DSL. However, I'm happy with the games that Nintendo offers. Plus, there's the occasional DS parties that we have with our friends.

All in all, what do you think?

P.S. I heard that the new PSP-3000 cannot be hacked. Even if they can be hacked, they can only be put into standby mode, thus I'd be forced to buying a used PSP instead? And is it possible to run DS game son PSP?