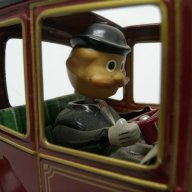 Joined

Jul 22, 2009
Messages

1,587
Trophies

1
Website
XP
Country
Ok so my launch Ps3 finally got the Ylod, just happen one night after watching a movie on it,
Anyways i've done some research on the problem seems i need to apply some heat to acouple of chips or something to fix some solder joints, sounds like it could work I've seen some positive responses from people who have done it But also some bad ones, also i'm not really keen on taking apart my ps3 to apply acrap load of heat to the mother board so i'm sending it to Sony.
Ok So its out of warranty and i'll have to pay the $150 fee thats fine, plus i dont want a Slim

my questions is, Does Sony actually repair this problem, or just sent you a refurbished Ps3, i've already talked to a rep, She said all my bought Ps1 game's from PSN will transfer over if needed,
But if they do sent me a Refurbished Ps3 will it be the exact model, or could they sent me a Newer model that doesn't play Ps2 games, Thats really important.
Also will i get a Warranty if so how long of one, I know these are questions i should've asked when i called them but i forgot. Anyways going to be setting up the repair service on the ps3 with sony tomorrow.
unless someone can give me a good enough reason not to. Thanks in advance

Edit:
Well i set everything up with sony today, they are going to be sending the exact model i have and a 90 day warranty, So all is done.