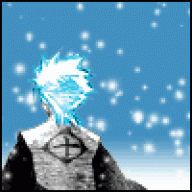 Joined

May 19, 2008
Messages

2,952
Trophies

0
Location
Website
XP
Country
the thought, of just buying a PS3 is bothering me .
a few exclusives that interest me , but i am not even sure if they will get localized to NA . [FF Agito XIII, Next Tales of game , Tales of Vesperia Remake]. other than that, there are also the more popular exclusives like Ratchet and Clank, Uncharted and Little Big Planet .

is the PS3 worth the money ? don't tell me, oh don't get it just get a PC . the main reason is for communication . i doubt i could get all my friends into PC Gaming but all of them are just console gamers . so i am just thinking about buying a PS3 for the exclusives and to talk to them .

i own a XBOX 360 and computer used for gaming . the cheapest PS3 is $300 and i was REALLY interested in trying out PS2 games too but it's not backwards compatible like the phat >_<

i will not buy a used Phat, mainly cause my parents would say no . i might even have to buy a seperate PS2 just to play PS2 games because of the PS3 just not being backwards compatible .

so opinions, should i get it or wait for next-gen console ?

EDIT: Quick read this .
is the HDD changeable, and how important does the size of the HDD play with the PS3.