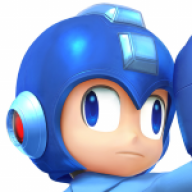 Post editing world champ.
OP
Member
Joined

Dec 6, 2014
Messages

584
Trophies

0
XP
Country
All Gateway users know what I'm talking about - the gift wrap that gets put on everything you install in emuNAND. Most suggested fixes have you formatting sysNAND or emuNAND, but I found a much quicker solution that doesn't involve formatting anything.

All you have to do is go to emuNAND, make sure everything is unwrapped, and then shut down the system. Before you turn it back on, take out the SD card (you don't even need to remove it either, just eject it and leave it sitting in the slot). Then, go to your browser, and right before you launch the web exploit, put the SD card back in and load emuNAND as normal. If all goes well, you should find your emuNAND home screen with everything unwrapped.

Basically, when you load up sysNAND, it reads the titles list (titles.db) from your SD card and realizes there are things that shouldn't be there. To remedy this, it overwrites your titles list to be correct. But in emuNAND, where all your games are, the 3DS can't find entries for all the games you have installed, and thinks those games are "new." This is why you see the gift wrap. By preventing sysNAND from correcting your titles list, you avoid making emuNAND thinking your games are new.

I did this a few times just to confirm it works, and it does even after a few reboots.

Yes, it's that simple.