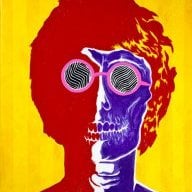 Joined

Sep 4, 2015
Messages

9
Trophies

0
Age

34
XP
Country
Hi everyone, first of all sorry for my poor english
1- So, I bought a used 3ds and not received no info about the unlock method (I don't know how to check the present method of unlocking);
2- The external cameras is not working when I open Nintendo 3DS Camera, Ar Games, Faice Raiders, ...
3- The internal camera is fine.
4- The external camera is working fine when I use FBI->Scan QR Code;
OBS: Iif I try use external camera the 3ds freeze and I have to long press to power off 3ds.
5- 3ds camera accuse 380 photos on sd card (there are no photos on sd);
6- Formatting the SD card does not correct the camera or clean these photos.
7- Face raiders still the face of old 3ds' owner (format don't clean his face);
8- I'm on Ver. 11.6.0-39 U
9- I have a copy of Ver. 11.2.0-35 U, but not corrige these problems.
My conclusion
The problem is caused by a firmware bug.
I don't know why when I do format sd card the old owner's face still on 3ds.
Someone can help me?