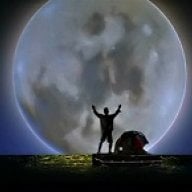 Seeking to explain the IOSU for everyone to enjoy
Member
I just received an Acekard2 ver2.1 from zeroshipping (who I thought was an approved Acekard vendor).
I bought the Acecard to replace my R4i because I heard it works better.

My DS is a DS Lite.

I have come to the conclusion that either the Acekard2 I bought is a clone, or it is defective.

I have followed the instructions posted here to the letter.
I did not skip any steps.

I tried using AKAIO 1.5, AKAIO 1.51, Acekard Official Version 4.21 RPG
I tried three different MicroSD's (all of which work in my R4i just fine).
And yes, I formatted the microsd's with Panasonic from here.
I also did not copy any game saves.

No matter what I try, I cannot get past the opening screen on most every game I try.
For example, NeedForSpeed2, it freezes just before before the "Touch Screen to Start" screen.


Before I send this thing back to zeroshipping in China, is there anything else I should do?
My concern is, if this is what they are shipping from this place, I'd rather have another R4i for a backup.