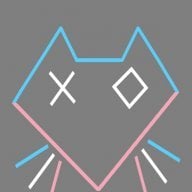 A genuine feline disaster.
OP
Member
Joined

Mar 28, 2019
Messages

747
Trophies

1
Location
XP
Country
I've been playing Pokemon SoulSilver on my modded DSi, and it's been working quite well, for the most part.
I haven't been experiencing any real issues with stability, unless I try to connect to my Wii to transfer Pokemon to Pokemon Ranch or Battle Revolution.

I'll start the transfer on my Wii, start SoulSilver, and the "Connect to Wii" option will be available, but when I try to select it, the screen fades white and hangs there, and the Wii doesn't see any incoming connection whatsoever.

I know that the Pokewalker works by communicating with a special chip on the game card itself, and I'm not sure if the Wii syncing works the same way, but I would assume it's based on the same basic wireless ad-hoc the DS normally uses for multiplayer stuff.

I don't think this ROM is AP-Patched, but I don't really think that matters anymore, since I'm using TWiLightmenu++ version 9.1.2, and NDS-Bootstrap version Release 0.23.0.