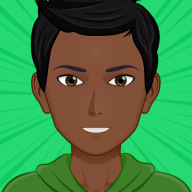 Active Member
OP
Newcomer
Joined

Jul 18, 2016
Messages

28
Trophies

0
XP
Country
Pokemon Arena ! ( Pokemon Stadium Hack ) Yup, it's finally here - The Very First Pokemon Stadium Hack!

ROM Base : Pokemon Stadium ( US )
Progress - v1.0

Aim :
The ultimate Pokémon battle is about to begin...
At long last, all of your favorite Pokémon are ready to go head-to-head on the N64! Whether you're battling a friend, a Gym Leader or a tournament contestant, you're about to witness some of the most spectacular battle scenes in history! Select a team from a huge stable of "rental" battlers, or use the included N64 Transfer Pack to upload your own team from Pokémon Red, Blue or Yellow! This stadium is packed and ready to rock!

Features :
1) All Trainers have different Pokemon !
2) Trainer Pokemon have different IV's & EV's
3) Trainer Pokemon have different Move and Levels
4) No useless Pokemon or Move will be in the game
5) Type Changes :
i) Ghost Types are 2 times stronger than Psychic
ii) Ice Types are 0.5 times stronger than Fire
iii) Bug Types are 0.5 times stronger than Poison
6) Rental Pokemon have different Moveset
7) Gambler Class don't ( almost ) have lucky moves ( i.e, Metronome & other moves )
8) All One-Hit KO's are Removed ( almost )
9) No Evasion Moves or Dragon Rage for all Pokemon
10) Much Harder Battles
11) Stronger Opponent Pokemon in the Finals
Future Thoughts :
- Hack of Pokemon Stadium 2



Download Link

- http://www.mediafire.com/download/8i...emon_Arena.ups

( Note : You need to be really "EXPERT" in this game )

Method to Patch Pokemon Stadium ROM :

1) Get a copy of Pokemon Stadium ( USA Version Only )
2) Download NUPS
3) Click on "Apply an UPS Patch to a file"
4) Click on "Browse" beside "File to Patch" then Select the Pokemon Stadium N64 Rom
5) Click on "Browse" beside "UPS Patch" then select "Pokemon Arena.ups" file
6) Click on "Patch"
7) Enjoy ! Acknowledgement :
- StarsMmd : Again, He gave me the idea of Hacking a Pokemon side series Game, without him this Hack wouldn't have
existed.....
If You didn't know I also Created the World's First Pokemon Mystery Dungeon Hack, Check it out here if you are interested -https://projectpokemon.org/forums/showthread.php?49701-Pokemon-Mystery-Dungeon-Sky-Rockers-

!'

If You have any problem or just want to talk with me then my Skype ID is

"

justinrozario13

"


Use Project4 Emulator ONLY !