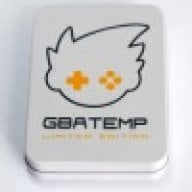 Joined

Dec 1, 2007
Messages

1,453
Trophies

0
Website
XP
Country
it's about this pretty odd concept. if it catches on maybe they'll have something really successful but IMO they are getting farther and farther away from the "hardcore gamer" fan and have just left that audience with this move:
QUOTE said:

The days of getting stuck in games could be gone altogether, if a patent filed recently by Nintendo comes to fruition.

Nintendo's idea, made public in a patent application this week, hinges on making demonstration videos available to players while they're playing the game, either as a thumbnail view or a full-screen animation. Players could interrupt the demonstration at any point, taking control back to continue playing without assistance. Think of it as a tutorial guide that lasts throughout the entire game.

It also proposes to let players start playing at any point during a game -- a feature that's in many games already, but typically only unlocked once a player has already completed those levels. Just like skimming a newspaper article for the juicy bits, this would allow players to tackle games, in their entirety, at their own whim.

Although the patent application is chock full of grade-A lawyerspeak, it summarizes the technology as "allowing a player to freely play and enjoy the game to the end...a [system] for preventing a player who desires to clear a game by him/herself from losing his/her interest in the game."

Even experienced players resort to looking up cheats, online guides, or gamer messageboards for help when they're stuck, but Nintendo's system could remove the need to even step away from the console -- and enable less committed console owners to enjoy epics like Nintendo's own Legend of Zelda: Twilight Princess without becoming bored or discouraged. Sounds like a winner to us.
http://videogames.yahoo.com/feature/ninten...ficulty/1278610