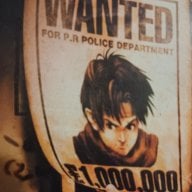 Joined

Jun 18, 2022
Messages

10
Trophies

0
Age

37
Location
XP
Country
I am new here and as I am a big fan and supporter of the Fan Translation Community as well as games for consoles and Handhelds from the PSP/PS2 days and prior.

One series I have always enjoyed that has sadly seen better days in the past, especially when Camelot was involved with them are the Shining games/series. I have enjoyed and played every release this series has had up until SF3 and the non english parts for Saturn. I did enjoy Shining Wisdom, as well as Shining in the Darkness as well, and after Shining Souls 1+2 for GBA and despite its greatly displeasing Western JRPG Diablo like theme/gameplay, I found enjoyment in Shining Force Neo/EXA, as well as Shining Tears but thanks to many different things, I never got to enjoy the story of the much improved sequel Shining Winds.
For the small group of us still out there, we waited and watched while Japan got Shining ArK, Shining Blade, and Shining Hearts on PSP with no hope or prayer for ever getting an official translation. I tried to play them but with my VERY limited JP knowledge(basically just Kana) I could not get far in Ark, Blade, or Hearts for PSP. After Shining Resonance passed us on PS3 I assumed the same would continue but lo and behold, the PS4 got a translation of the PS3 release.

Getting to the point, I have looked and havn't gotten really any solid concrete anything on any of the Shining PSP games. I wont mention the PS2 game as this is a PSP thread.

Are there any teams working on ANY of the 3 PSP games, or has anyone that is knowledgeable considered working on ANY even one (I see Heart's seems to have the most extra lore and such so perhaps this one?) version of ANY of the games for PSP? Or has Shining's ship basically sailed as far as interest in these are concerned?

I was and AM THRILLED to see Shining Resonance getting a PS3 translation as I dont like or care for current gen consoles and would much prefer playing it on PS3 so I just about fell over when I read about this project.

I KNOW I cant be the only one who still care's for the Shining series despite it being a speck/shadow/glimmer of its former self. But I still dream of the day these 3 can become playable one way or another.

IF anyone would consider doing any of these, while I do not have hacking/programming knowledge, I would be more than happy to test, and help edit grammar and whatnot as well as report bugs and things.

Anyway, I just wanted to see what if any hope there might be out there for these games ever being able to be played in english.

Thanks for any and all responses and consideration regarding this. It is very appreciated.
Be well, and Take care everyone!