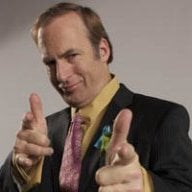 Livin' in a cardboard box
OP
Member
Game Informer have revealed that the next Gears of War game will be revealed during Microsoft's E3 media briefing on Monday.

The image above was also added alongside this information. It doesn't show much, but we can see 3 characters in darkness with the centre character in chains.

A Kinect game was in development for the Xbox 360 but was apparently cancelled in April. Could this be it, or maybe a prequel of some kind?

EDIT: Bulletstorm developer People Can Fly are reportedly working on this new Gears of War title. Mike Capps, Epic Games' president, revealed on Twitter that they have an involvement with the game:

"Do I detect People Can Fly involvement? YES YES YES!" Capps Tweeted in response to a fan question. Only 3 more days!

Source
Edited Source