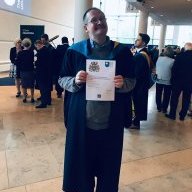 Philosolosophising
OP
Former Staff
My 3-in-1 came today so I read all the
tutorials
and it sounded pretty simple but I'm having some problems!
I've patched all the games to use SRAM but when I try to save the data in the SRAM using Rudolphs Tool it just hangs. Also sometimes it just won't copy the game to PSRAM. I hit the button and it shows me the name and the filesize but just hangs there, other times it seems just fine.
Also using NDStation to package the games doesn't seem to work. It boots up to the NEOFlash screen, sits there a while flickers a little and then sits on the NEOFlash screen forever.
What am I doing wrong!?!?
EDIT : Oh yeah, I can't get it to flash to NOR everytime either. Sometimes like with PSRam it just hangs.
EDIT AGAIN : For my lack of linguistic skills.