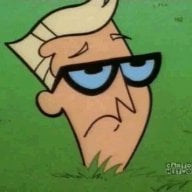 Joined

Aug 30, 2019
Messages

6
Trophies

0
Age

29
XP
Country
Hi everyone,

So I've had a Black Wii for around 2 years now. I already knew this one didn't work with DVD backups but I didn't care. I mostly play from USB or directly on Dolphin.

I'm looking to change the DVD drive on the console for pure convenience for the feature. According to Wiidrives. I had a 75% chance of having a GC2-D4 on a smaller drive board, that ended up being the case. (Tested with NeoGamma and DarkCorp).

I've been looking around for a D2A, DMS, but I'm unsure on what to trust. I don't live in the US so any purchase I make is best if I know what I'm getting)

So far I've found the following: ( I can't post hyperlinks, sorry)
Amazon - /Nintendo-Wii-Compatible-D2A-Drive-replacement/dp/B003ZUCPBE
NewEgg - /p/0HG-000B-00143?Description=Nintendo%20Wii%20Replacement%20DVD%20Disk%20Drive&cm_re=Nintendo_Wii_Replacement_DVD_Disk_Drive-_-9SIA3AN8PS4933-_-Product
Amazon - /Nintendo-Drive-Board-Plug-Play/dp/B00E0VKHC6
Ebay - /itm/Replacement-DVD-Rom-Drive-Disc-Repair-Part-for-Nintendo-Wii-D2A-D2B-D2C-D2E-C-P4/113411729485?hash=item1a67dda84d%3Ag%3AOmsAAOSwPTlcAQdc&LH_BIN=1
Ebay - /itm/Nintendo-Wii-Replacement-DVD-Disk-Drive-D4-D32-D2A-D2B-D2C-D2E-DMS/123818832618?hash=item1cd42d72ea:g:-rkAAOSwL-ddFzQR
ModChipCentral - /store/brand-new-d2c-d2e-drive-w-free-triwing-phillips-screwdriver.html

Any help is really appreciated.
Cheers!