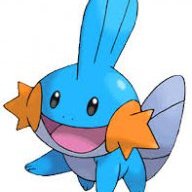 Joined

Jan 20, 2015
Messages

3
Trophies

0
Age

21
XP
Country
(First off I'm writing this NOW because I just got old Flash carts from a friend, and please don't take my post as "too old")

A LOT of people have asked for a version of R4, DSTTi, etc. with 1.4.5 compatibility. And noone has made any version for it, but I've seen a person or 2 that has 1.4.5 running and able to run these Flashcarts. I was hoping someone could finally solve this problem for us people who don't want to buy a new one, or can't buy a new one. It seems easy, but I'm not a programmer, sadly. I can't even understand BASIC (don't judge me). But anyways, It seems easy, just look through the DSi firmware and find out the cart blocking software, and install a program on the 1.4.5 that can delete it. I think this may be possible, and if its not, just tell me it isn't. And, I don't want wasted pixels on my screen saying "BUY A NEW ONE NOOB" or and other crap like so. If your gonna tell me to buy a new one, I'll delete your post (if I can on this site :/). I want ANSWERS. TO. THIS. SPECIFIC. MODEL. AND. SOFTWARE. Not COMMANDS, and jump-right-to-the-point answers that say to get a new item.

Right now I have a R4i R4 Talk 2.0, or R4i gold 2.0, AND a DSTTi card. Those are the ones I'm really looking for in compatibility to. Others below the production chain of these cards you think you can do, I'm pretty sure you'll get a lot more friends if you can get a 1.4.5 up and running. Thank you guys!!!!!!!!!!!!!!!!