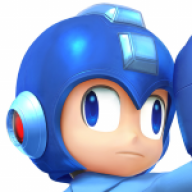 Post editing world champ.
OP
Member
Joined

Dec 6, 2014
Messages

584
Trophies

0
XP
Country
Just wanted to put this here in case anyone knows what's going on. Basically, I was in the process of moving to my New 3DS, and I installed all the games I converted to CIAs from my own personal library. These games were installed on my Old 3DS, and worked just fine there. There are just two games in particular that are giving me issues:

M&L - Dream Team (USA): Works, can boot it up and play, but the banner is missing.
Pokemon Rumble Blast: Doesn't work, banner is there but starting it will make the N3DS tell me an error has occurred and will then restart.

Doesn't make a whole lot of sense. I'm on a PAL region emuNAND now but that shouldn't mean anything. I'm more confused as to why the banner is missing on the exact same CIA I made months ago.

Any insight?