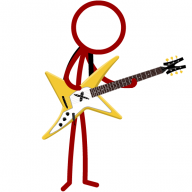 all the world needs is me
OP
Member
Joined

Apr 22, 2011
Messages

1,627
Trophies

1
Location
XP
Country
So for the past few days every retail game cart I put in (launched with emuNAND classic on 9.4) has been giving me either a "your save has been corrupted" error or no error at all and the save just gets wiped

i've downgraded to 4.2 sysNAND in that time frame (sysNAND and emuNAND were already unlinked when I did this) but I haven't launched any of the games in sysNAND so afaik there shouldn't be an issue with incompatible save types right?

What's happening here? So far the two games that've fallen victim to this are Pokémon Alpha Sapphire and Persona Q and I'm extremely upset and don't have the energy to replay these games to the level I was at before. I'm also scared ****LESS of putting in my Pokémon X cart because I've worked my ass off that save and don't wanna see the same happen to it

just some extra info: games that I have on my system (downloaded from the eShop) haven't been affected at all, those are SSB4 and ACNL. also I don't pirate games at all.

What's the matter? Thanks in advance.