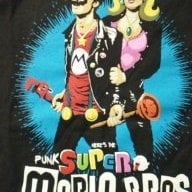 Joined

May 3, 2018
Messages

155
Trophies

0
Location
XP
Country
Hey all I'm sad to report that my OG 3DS with Ambassador Program freebies and many many legit eShop games won't boot. I'm hoping there's a fix before I call the Nintendo hotline to do some non warranty work.

I hadn't used it for a while and when I finally picked it back up I noticed that the touch screen wasn't calibrated properly.
I found a tutorial that implied it could just be a screen protector jammed in the case. To verify, the video recommended using the notepad to see where the pressure was coming from. After doing so ,the L,R, Dpad, and Circle Pad and ABXY all ceased to respond, as well as the touch screen. The only thing I could then play was the notepad.
So I carefully disassembled the unit to verify there was no damage and put it back together.
That's when it stopped booting entirely. Tried 2 different batteries, both with AC adapter plugged and unplugged. Unit attempts to power on, makes a popping sound like it always did on boot, and then just turns off. No broken connectors, no damage to the unit. No reason for this.

TL;DR
Boots for a second with no graphics displayed before immediately shutting off, battery is good and unit was undamaged.
Keeping in mind it is completely stock, is there any way to revive it? Even for just long enough to do a system transfer?

Any help is greatly appreciated!!