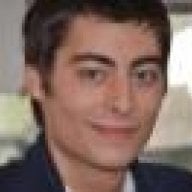 Joined

Apr 21, 2009
Messages

179
Trophies

0
XP
Country
I am sure many of you are familiar with the Wii - GameCube MultiGame ISO Creator v3.2.4
http://gbatemp.net/index.php?download=1074
I am having problems getting discs I make with it to work correctly with GC Backup Launcher Xi 0.2.
Everything works fine when I insert backups of my GC games (that I already own). But when I use the multigame Iso maker, I can only launch one game.
For example, I combined Resident Evil 1 discs 1 and 2 with the iso maker. Upon launching of the GC Backup Launcher Xi 0.2, I get a black screen, and after I click "A" a few times it loads Resident Evil Disc 1 (never showing me the GC backuplauncher screen and never giving me the choice to choose which iso). It's also important to note that only the "A" button works... "B" which would normally load with patched MIOS is not functional.
I would be extremely greatful for some assistance, so I don't have to waste extra DVD+R's for 1.4 gb of data!!!!! By the way, here are my system specs...
Waninkoko's 4.0U firmware without security
cIOS36 rev 10
IOS60 Installer
MIOS IOS249 patch
GC Backup Launcher Xi 0.2 (launched from up-to-date Homebrew channel)
(also use preloader .29 for safety!!!)