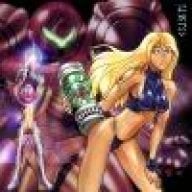 MrNintendosense
OP
Member
Joined

Nov 24, 2008
Messages

428
Trophies

0
Location
Website
XP
Country
*UPDATED! January 18 2009

check below for details
Hi I'm wolfmanz51,
Here is my second translation of the recent Beta5 of our beloved moonshell by moonlight unfortunately this could be the last release as sadly moonlight might stop due to recent events Thank you for Every thing Moonlight We LOVE you.
I have included a skin folder this time and my new skin "RED Reaction2" if you wish to use my new skin just follow the readme instructions. Also the tools should work properly now as I changed the file names. you can now make your own skins and make dpg2 videos for moonshell2 which look Amazing by the way Have fun. Acekard users should be able to use this release right out of the box as check disk is disabled. last but not least my translation was improved. have fun
Moonshell2.0b5(english)2.7z(media fire)
Here are some pics from my new theme Red reaction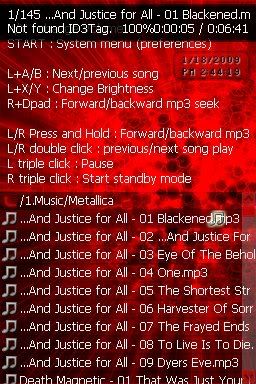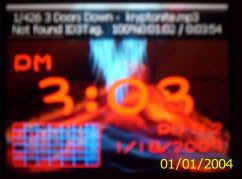 Edit: added a poll It's about the recent events I think we should boycott the m3 and perhaps even ban M3 news from GBAtemp the M3 due to the recent events Here is what moonlight said on his
blog
xjenova and Densetsu3000 quick translation of moonlights
blog
post below
QUOTE said:

I imagined the next several years of my life would gradually beat me half to death with weak punches, but I just took a huge blow and am now on the verge of death. Moonlight here. Good evening.

I was promised many things over the phone with the company president, but they didn't deliver. I was told that if I had anything to say, I should say it directly. So I'll give it to you straight!

Yes! i developed M3 sakura. Buy

this

and install

this

, and you can play comercial games as well as having the pleasant Sakura firmware. I havent tried it, tho. Yes! i know you can play games on it!

If i didnt know i wouldnt have developed it! I even went to china( for three weeks) when they told me that they couldnt fix a bug.

Even though sakura sells i wont get a yen out of it but, i guess if the sales are in the millions, i will at least get the satisfaction of knowing that it's like the Grand Hit of a small-medium game maker, wont i??? I didn't wish for this! Anyways, since whatever i say will probably have no effect on the sells, you can feel relieved.

Yes! I created M3 Sakura! If you buy and use it, you can get firmware that plays commercial games! But I haven't tried it myself! Yes, I know that it plays games! You would think that if I could create Sakura, I would at least know about that! I even went all the way to China because they told me some of the bugs couldn't be fixed! For 3 weeks!...

Even if Sakura sells I won't see a single yen of the profits...

I have decided to stop developing for the DS. For the longest time I've been putting up with crap, so there, I've said it directly...

I have put up with a lot of animosity over this matter, and there are probably a lot of people who would be happy if I died. Well, goodbye.

Don't bother sending mail. I'll just delete them without reading them.
Bastards I hate them now and i don't use hate too often.
EDIT! please don't harass M3 users they have done nothing wrong Its the company thats in question.