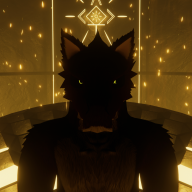 Joined

Jan 19, 2021
Messages

47
Trophies

0
Age

20
Location
XP
Country
Does anyone have the full list for Monster Hunter Generations for the 3DS?
This is my item list so far, but currently, the 14 boxes are not full.
If anyone could help with this, I would appreciate it. It would be nice to have all items in my hands at one go instead of manually adding one by one..
Code:
1,3,3,5,5,9,9,9,9,11,11,13,13,13,13,13,23,23,23,23,25,25,25,25,25,25,25,25,25,25,27,27,33,33,35,37,37,39,39,41,41,41,43,43,45,45,47,49,49,49,53,55,55,55,57,57,59,59,59,59,61,61,61,63,69,71,71,71,71,73,73,73,75,79,79,79,79,81,81,83,83,85,87,89,89,89,89,91,91,93,95,95,97,99,99,99,99,99,99,101,101,101,101,103,103,105,105,105,107,107,109,109,109,111,113,113,115,117,117,117,119,119,121,121,121,123,123,125,127,129,129,131,207,207,209,209,211,211,213,213,215,215,217,221,221,223,223,225,225,227,229,229,231,231,237,245,245,247,249,249,251,251,253,255,255,257,259,259,259,259,259,259,259,261,263,263,263,265,265,267,267,273,275,277,279,279,281,285,287,289,289,291,291,293,293,297,299,301,301,303,303,305,305,307,307,309,309,311,311,313,313,315,315,317,317,317,317,317,319,319,319,319,319,321,321,321,321,321,323,323,323,323,323,323,323,323,323,323,323,323,325,325,325,339,341,345,353,357,361,361,363,363,363,363,363,365,373,375,375,375,377,377,379,379,379,379,379,379,379,379,381,381,381,381,381,381,381,381,381,381,381,381,381,381,381,381,383,383,385,385,385,385,387,387,387,387,387,387,389,389,389,389,389,389,389,389,389,389,389,389,389,391,391,391,391,391,391,391,393,393,395,395,395,395,395,395,397,397,397,397,399,401,403,403,403,405,405,407,407,409,409,409,409,411,413,413,413,415,417,417,417,419,419,421,421,425,433,433,439,443,443,445,445,447,447,449,451,453,453,455,457,457,459,461,469,473,475,475,475,477,479,479,481,481,483,485,487,487,489,489,491,493,493,495,495,497,497,499,499,501,503,503,505,507,507,509,511,513,517,519,521,521,523,523,525,525,533,535,537,545,545,547,549,549,551,551,553,553,557,561,565,567,567,569,569,571,571,573,573,575,577,577,579,581,583,583,583,583,585,585,587,589,591,593,593,595,597,597,599,601,603,605,607,609,609,611,611,613,615,617,621,623,623,625,625,627,629,629,631,631,633,635,637,639,639,641,643,647,647,649,649,649,651,653,653,655,657,659,661,663,665,665,673,675,675,679,679,681,683,685,687,687,691,691,693,695,697,701,703,703,703,703,705,705,705,705,707,709,709,711,713,715,715,717,719,721,723,725,731,733,735,739,741,743,743,745,747,747,749,751,751,753,753,755,755,763,765,765,767,767,769,769,773,777,777,779,781,781,783,789,789,791,791,793,793,795,795,797,797,799,805,807,809,809,811,811,813,813,813,813,815,815,817,819,821,821,823,825,825,827,827,829,837,839,841,841,843,843,843,845,845,845,845,847,847,847,847,847,849,851,851,853,853,853,853,853,853,855,855,855,855,855,855,857,857,857,859,859,861,861,863,863,865,867,867,869,869,871,871,873,873,875,875,877,879,879,881,883,883,885,885,887,887,889,889,891,891,895,895,895,895,895,897,897,899,899,901,901,903,903,905,905,909,909,909,911,911,911,911,913,913,913,913,913,913,913,913,913,913,913,913,915,915,915,915,915,915,915,915,915,915,915,915,915,915,915,917,917,917,917,917,917,917,917,917,919,919,919,919,919,919,919,921,921,921,921,921,921,921,921,921,921,921,923,923,923,923,923,923,923,923,925,925,925,925,925,925,925,925,925,925,927,927,927,929,929,929,929,931,931,933,933,935,935,935,937,937,937,939,939,941,941,943,943,945,947,947,949,949,951,951,951,953,953,955,955,957,959,961,961,963,963,965,967,967,967,969,973,973,975,977,979,981,983,983,985,987,987,989,991,991,993,995,995,999,999,999,999,1001,1001,1001,1003,1003,1005,1005,1007,1007,1007,1009,1017,1017,1017,1019,1019,1019,1019,1019,1021,1021,1021,1023,1025,1025,1025,1025,1025,1027,1027,1029,1029,1031,1033,1033,1035,1037,1037,1041,1043,1045,1045,1063,1065,1065,1067,1067,1069,1079,1081,1081,1081,1083,1083,1083,1083,1085,1085,1085,1085,1087,1087,1087,1087,1089,1089,1089,1091,1091,1091,1113,1127,1129,1129,1129,1129,1131,1131,1131,1131,1131,1131,1133,1133,1135,1135,1137,1137,1137,1139,1139,1141,1143,1147,1147,1147,1161,1165,1167,1167,1211,1245,1247,1247,1259,1261,1275,1279,1279,1279,1281,1281,1281,1283,1283,1285,1285,1377,1379,1379,1381,1381,1381,1383,1385,1387,1389,1391,1393,1395,1395,1397,1399,1401,1403,1405,1415,1425,1429,1437,1443,1453,1463,1479,1483,1487,1491,1495,1497,1501,1503,1505,1507,1513,1513,1515,1519,1519,1519,1525,1527,1527,1529,1531,1533,1541,1541,1541,1543,1547,1547,1549,1549,1551,1551,1659,1661,1661,1671,1675,1677,1681,1685,1687,1689,1697,1699,1701,1703,1703,1709,1713,1717,1721,1721,1753,1793,1799,1809,1843,1867,1869,1885,1889,1917,397,395,399,319,1131,1067,1065,1069,1069,1147,1065,447,373,449,45,277,275,1063,1,1518,1519,926,1278,1279,1280,1281,1286,1282,1283,1284,1285,1287,1621,927,923,924,1518,1518,925,388,911,912,913,921,1620,920,914,915,908,909,1515,1516,910,916,917