A collection of bootable antivirus boot disks on a single USB device.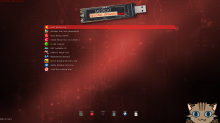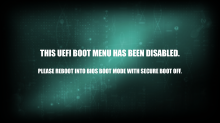 Downloads:
Magnet
Link:
Code:
magnet:?xt=urn:btih:E81A6A800A0FF183F3FEFB2C4F0E36CA919ABB29
​
UEFI mode is unsupported, and the UEFI menu has been disabled.
Most of these discs will not boot under UEFI. So boot this USB to the

RED

BIOS menu.
If the boot menu is

GREEN

, then you'll be notified that you need to boot into Legacy BIOS boot mode.
Hardware requirements:

64-bit CPU
2GB of RAM
An empty 8GB USB drive
This USB disk will not receive regular rapid updates. It will only be updated to address and fix issues as needed.
Fell free to keep it updated on your own, and post any and all questions here. I, and other members here will be happy to help where we can.​