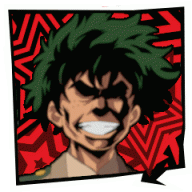 Well-Known Member
OP
Member
Hey Guys,

I haven't done stuff with 3DS Romhacks for a looooong time.
Finally I started to work again on some stuff and wanted to change the Miiverse Banner in the Home Menu.
To test it, I wanted to use the LayeredFS Function of Luma3DS.
I've dumped the romfs of the Home Menu via GodMode, created a new Banner for Miiverse and wanted to test it.
The Original Banner was in: "/00040030/00009802/romfs/3D/BannerAppletMvs_LZ.bin"

I've saved the modified file in SD:/luma/titles/0004003000009802/romfs/3D/BannerAppletMvs_LZ.bin
(I have a EUR 3DS so it should be the correct title ID).
The File I've created was made with Autodesk 3DS Max and NWCS (NintendoWare CreativeStudio).
I've compressed this file with LZ11.

When I try to test it with Luma3DS's Game Patcher function, it still shows the original Banner.
(Game Patching is activated)

Can you tell me what's wrong?
Here's a comparison of both files.