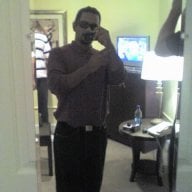 Joined

Oct 4, 2009
Messages

284
Trophies

0
Age

41
Location
Website
XP
Country
So last night i put BandHero on my SanDisc Cruzer. After turning on the
Wii
and loading Usb Loader GX, i selected BandHero (Oh no black screen). Duh i forgot default is 249. So i hold power (5 sec) then power on.
i get back into GX select BandHero then settings, changing from default to 222 (Because this is the one set with 37/38). Hit the save button then back button then of course load the game. WTF another black screen!
I do some searching and some reading on the forum, it is suggested that switching 002 fix to "Anti" will help.
Also suggested is that maybe it's 223 and i'm wrong about 222 37 merged with 38. I make the changes load the game and would you believe it, another black screen.
I'm not about to give up. After restarting i went back to those setting hit the reset default button then selected 222 (cause dam it i'm right). I load up the game and guess what happens, that's right the game works now. Even the
DS
party play!
Wow that is a long story but now to the problem. I turned off the game (i forget the reason why), and then when i try to restart the game i got the black screen again. (oh yeah i returned to the
Wii
menu)
So i restart GX and double check the settings, sure enough the setting were saved, (what could it have been?) i load the game and get the black screen.
SOB the only thing that had changed was......... the freakin play count?
What the hell why not i'll reset the play count it doesn't make any sense but i have done stupider things before.
Well i reset the dam play count and the freakin game worked, WTF! Is the problem with my ios, cios or Usb Loader GX?
Can some one help?