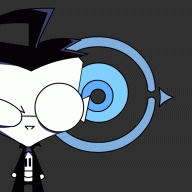 Active Member
OP
Newcomer
Joined

Nov 2, 2017
Messages

25
Trophies

0
Age

36
XP
Country
... Force a modded 3DS to read memory card data as its own? My old 3DS is dead. The motherboard is fried. My SD card with all my saves is intact. I bought a new 3DS, which of course uses microSD. I obviously can't do a system transfer. My NNID is synced to my new 3DS.

So, my question is, using homebrew, can I extract all my savegame data from my old 3DS SD card, then put it on the microSD so that it will read the saves as my own? Kinda like:
Old SD -> computer -> new SD -> homebrewed N3DS?

Is that possible? And if so, how? I don't want to lose all my save data...