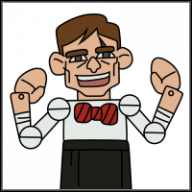 Gēmu Bōi mikuro
OP
Member
I've had a look around but I can't find anything on the site or Filetrip.
Basically, I'm looking for a media player so that I can listen to audio books on my GBA. Since I want to listen to audio books the sound quality doesn't have to be that amazing but it would be good if it had a bookmarking feature... Anyone know of such a thing?
I realise that there are loads of media players for the DS but I really like the idea of having my books on my GBA Micro.