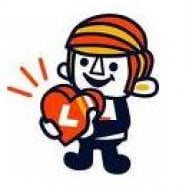 Joined

Jan 31, 2008
Messages

114
Trophies

0
Location
XP
Country
Hey all,

I've been out of the DS flash cart scene for a few years, use to have pretty much all the DS flashcarts and loved the ease of use for all of them.

finally got the N3DS and realised nothing out there really is as simple as it used to be. I bought it for my wife, so was hoping there'd be a card out there that would simply boot up and play games like the good ol' days with my DS/DSi.....doesn't seem like it is

so my question to you all, is there/or likely to be a card out there that could simply play games (drag/drop) without loading up other exploits (browser, etc) that is also region free for the N3DS?

or is the N3DS much more complicated now and requires these exploits to work?