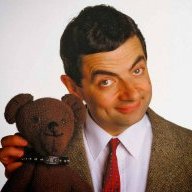 Joined

Mar 9, 2017
Messages

197
Trophies

0
Age

42
XP
Country
i managed to unbrick my wii a little while ago so i decided to finally order the wii version of dragon quest x.
the game apparently has a offline campaign of atleast 20 hours, where you get to play as the sibling of the main character who died in the prologue and got sent to the reincarnation altar of the online world. after that you get to continue playing offline as the main character's sibling who is sent 1000 years into the past and he meets an old alchemist and his bed-ridden daughter who helps him with his quests. it takes roughly 5 hours to reach the first boss in the game, and there are atleast 4 bosses in the game, before you get to the ending, as seen here:
i was really happy when i found out about the 20 hour campaign story, but then i saw the old 2012 thread here about DQX and one of the requirements listed for playing that game was that a japan region wii console is required.
unfortunately i do not have a japan region wii, mine is infact a PAL region wii console.so does this mean i'm out of luck?
i have a 2007 model wii, i remember seeing an old thread here where it mentioned that older model wiis can be region changed. so if i do that, will the hardcopy disc version of Dragon quest X work?
the 2012 thread also mentioned that it doesn't work with GX loader, while someone quoted a source that a person has gotten it working. so in the event that i'm not able to region change my wii, does this mean i won't be able to rip my disc and use it with GX loader?
i assume region changing the console would also unlock the region lock on the DVD drive, but if region changing doesn't work then GX loader is definitely the only way to rip the game disc and then load it.
i honestly prefer using GX loader to rip the retail disc and then playing it, than to use ANY-Region-Changer to change my wii region, since i semi-bricked my wii awhile ago whist trying to install portablizemii. i'll probably brick my wii again if i try to region change it, so i was hoping there is a way to get this working with GX loader.
as for the usb drive for DQX's installation, i already have a compatible TOHISBA usb drive listed in the compatibility list on the wii version of dragon quest x's website.
please let me know if its possible to get a hardcopy of the game to work with my wii, thank you so very much foor your help!