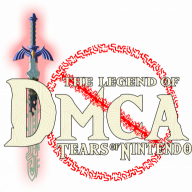 Joined

May 28, 2018
Messages

535
Trophies

0
Location
XP
Country
hm. well, its up to their api if its possible or not. ill add it to the list on things to check out and possibly integrate.

I thought about looking at the thumbnail cache too if the file already exists but the problem is that images may change on steamgriddb and if it did, you would look at an outdated file in your cache. I could however add some kind of setting that could remind you to clear your cache after x days (but not do it for you). I think that would be a good compromise? Tell me what you think.

Yeah, ill defenitly add a "self submitted" folder in the next version.
Yeah I understand I've not looked into their API either, I know that I've hit githubs API limit when I was pulling and pushing too much to nx-gic as it download the entire repo with each update rather than diff.
Obviously icon cache would grow very fast and does indeed.
what about a thumbnail backup option or something as the cache in the icongrabber folder on the SD card pre downloads so would it not just be a case of sorting them into game folder name directories to use as a history?
Wouldn't that be handled on the switch?
Size may end up being a factor with that.
Love the self submitted folder that will be very handy for myself and I assume others
Mtp/FTP isn't too much of an issue really.
And obviously a much simpler solution.
How difficult would it be to browse a self hosted webpage? That way would it be possible to search your own selfhosted site or gallery?
Basically a reverse of NXGallery.nro ?
@binkinator
I'm starting to upload to steamgriddb but I might have to upload something to GitHub where games not supported are, I need to think about my plan on that. But I'm slowly updating and adding to steamgriddb.