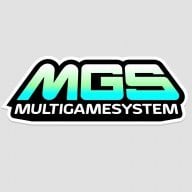 Well-Known Member
OP
Newcomer
Joined

Jan 21, 2007
Messages

67
Trophies

0
XP
Country
Hi all,


Ok, I am trying to hack my switch for the first time.

I bought a secondhand BANNED switch. The guy used it with the SX pro dongle. He wanted to sell the dongle for additional $55 , I did not do that. I only got the switch without his SX dongle and without his Nintendo SD card.

So I am using the switchguide website. And I want to use SYSNAND (because already banned anyway), and install CFW with Atmosphere.

So i go through all these steps , prepare my own new SD card, my pc , go into rcm mode and i am at the step where I have to inject the payload for the first time and then it says: payload already injected, do you want to reïnject?

I choose no, because I think that is what the guy must have done. Then I look at my switch and I see this (see photo)

What is this? It stops me from going to the next step in the guide ( which is "continue to make the backups" ). Can I reïnject the "hekate_ctcaer .bin file" that I put on my SD card, yes or no? Won't it screw up the Switch and brick it?

And since the guy does not give me his sd card or his backup, will I be able to make a sysnand backup upfront? What should I do from here to be able to install the CFW and atmosphere?