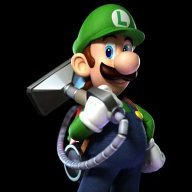 Joined

Apr 28, 2012
Messages

3
Trophies

0
XP
Country
Not much life on the Gamecube forum.
So I decided to post this here.
NOTE I don't have a Wii I just have a Gamecube.


new here and i have some questions about the sd gecko for gamecube.
I want to play some iso backups of games that i own.
I know of someone willing to sell me their sd gecko.
I always understood that the sd gecko doesn't do anything on the gamecube unless you have a loader disc like an Action Replay.
This person is telling me that their sd gecko has all boot loader software installed and that there is no need for a disc.
He says that he uses it without a disc and never needed one.
Is he correct and i heard wrong?
Or am i correct and he is probably lying?


Is is possible that he may have another type of SD Loader thats not SD Gecko?
Maybe he just calls it SD Gecko but it might be something else.

He didn't use any modchip or disc loader.
He just put in this memory card and started up the gamecube and SDLoad started.
He had a bunch of emulators and stuff to play GC Iso all ready for use.