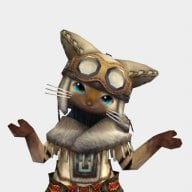 Well-Known Member
OP
Member
Joined

Dec 29, 2014
Messages

101
Trophies

0
Age

20
XP
Country
Hello everybody!First excuse my bad english :x
First of all, here is my "configuration":
New 3DS XL
CFW: Not using one, i use browserhax+ a gateway flashcard (and the menuhax i think, when i power on my new 3ds xl i directly boot in the browserhax)
Emunand version: last one 11.0 GW.
FW version: Not the last one as i don't really wanna use ARM9.

Here is the problem now:
I have a lot of cia installed, and when i launch the gateway from the homebrew launcher, when the emunand home menu shows up the cias don't show up immediatly, around 0.5-1 sec after the menu shows up but it's not annoying (as that it was the same on my old 3ds with gateway).Today i decided to install final fantasy explorers cia, so i just did put the SD in my PC and i did copy/paste (didn't use ftbrony,i don't have wifi and i forgot that i could use my samsung 3G (internet)....).Then, when i did launch the gateway on homebrews, something showed up like the FBI cia wasn't working or idk what. So i launched castlevania II cia to see if everything was working, everything was working same for monster hunter generations.

I did launch the bigbluemenu.3ds to install FF explorers but it didn't show up. I did power-off and when i did power on and launch gateway, and my cia didn't show up!
So i did put off the SD card from my new 3ds xl (sry again for my english) and re-put it as i thought that it would work but nothing. How i know that my CIA are here but they don't show up? When i tried to install the MHG cia with the bigbluemenu.cia it said that i already have the cia. I did delete the FF explorers cia but nothing working, and the fbi.cia is now invalid...

So this the problem, i don't know if someone has the same problem of cia not showing, but thx for reading and for answering guys!
Again and again sorry for the bad english!

NB: For information i have kaspersky so it tells me if an SD card or a file in my PC has a virus inside it
NB2: Sorry for the title, idk if i should repost the topic (and suppress this one) with a better title cause this one seems like a troll with the "i can't see"...