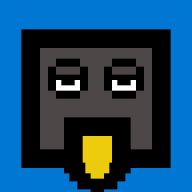 Shrek's Memelord
OP
Member
This is a
tutorial
on how to use the startup folder for some cool pranks or ease of use.
First of all, the Startup folder is used to run programs when you turn on your computer. I will show how to get and use the Startup folder.
1. On your Desktop, make a new Shortcut.
2. In the box that pops up, type, "%appdata%", and click next until the box disappears.
3. There will be new Shortcut called Roaming on your Desktop, click it.
4. In the window that opens, find and click the "Microsoft" Folder.
5. Find and click the "Windows" folder.
6. Find and click the "Start Menu" folder.
7. Click the "Programs" folder.
*This folder is basically your Start Menu, you could put a program in there and have it appear in your Start Menu.
8. Find and click the "Startup" folder.
9. Place any file you want into this folder to have it run when you turn on your computer. (Music, Batch file, Program, Etc.)
Here's the filepath if you can't find it. Replace "XXXX" with your username on the computer.
C:\Users\XXXX\AppData\Roaming\Microsoft\Windows\Start Menu\Programs\Startup